MARVEL Duel, Marvel's New Strategy Card Game, Today Launches Pre-Registration in Thailand, Indonesia, Philippines And Malaysia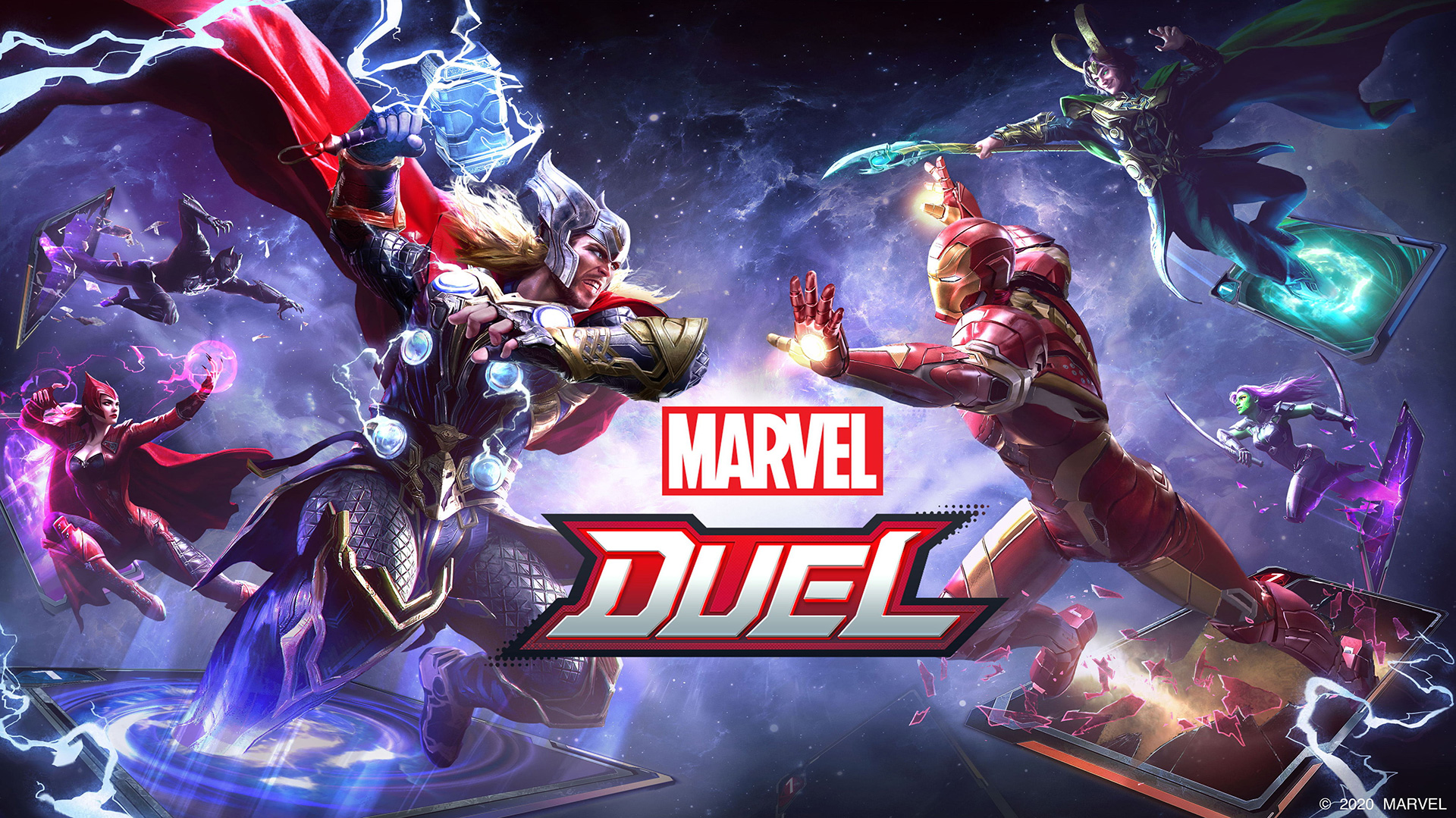 Hangzhou, China-July 10th, 2020—MARVEL Duel, Marvel's new strategy card mobile game, officially launched its pre-registration today for Thailand, Indonesia, Malaysia and the Philippines.
Summon iconic Super Heroes and Villains in one of the largest rosters of Marvel characters in a mobile game ever! MARVEL Duel provides more than 150 characters in high fidelity, all of whom are available for collection and upgrade. Trigger various synergetic effects amongst decks of your creation! Have Thor fight alongside Loki, or have Iron Man team up with Thanos! Without limitations, the possibilities are endless!
MARVEL Duel's innovative strategic card game gameplay enables players to enjoy the vivid Marvel Universe anytime, anywhere. Choose your strategy, summon familiar Marvel characters to your team, and demolish your opponent as Super Heroes and Villains unleash their ultimate power each round. Embark on your unique journey in MARVEL Duel, complete with fast-paced gameplay and deep strategy.
Pre-registration is now available via here . Register now for the latest news and to receive exclusive in-game rewards!
ASSEMBLE YOUR DECK, SAVE THE UNIVERSE! Summon your favorite characters and outsmart your opponents with effective strategies in MARVEL Duel!
*MARVEL Duel will be available in Thailand, Indonesia, Philippines, and Malaysia. This game is not a global release title.
To learn more about MARVEL Duel, Visit:
Website: https://www.marvelduel.com/
Facebook: https://www.facebook.com/MarvelDuel/
Twitter: https://twitter.com/marvelduel

About Marvel Entertainment
Marvel Entertainment, LLC, a wholly-owned subsidiary of The Walt Disney Company, is one of the world's most prominent character-based entertainment companies, built on a proven library of more than 8,000 characters featured in a variety of media for over eighty years. Marvel utilizes its character franchises in entertainment, licensing, publishing, games, and digital media. For more information visit marvel.com. © 2020 MARVEL
About NetEase Games
NetEase Games is the online games division of NetEase, Inc. (NASDAQ:NTES; HKEX: 9999), developing and operating some of the most popular PC-client and mobile games in China. As one of the world's largest incubators of quality online game content, NetEase Games is dedicated to supporting the growth of innovative studios around the globe and growing an international presence along the way. To complement its self-developed games and world-class R&D capabilities, NetEase Games also partners with other industry leaders, including Blizzard Entertainment, Mojang AB (a Microsoft subsidiary), and other global game developers to operate some of the most popular international online games in China.