Hela Deck Strategies
Deck Recommendation
Strategic Assessment
Deck Basic Strategy
Play Guardian characters to ensure your Maverick character survive until the end and trigger it's Maverick skill.
Raise the Power of your Maverick cards to make them work better.
Pros:
The payoff of Maverick skills are very high, triggering them can often turn the table
Some Maverick characters have very interesting skills, such as taking control of 4 opponents.
Cons:
Maverick skills can be tricky to trigger, Maverick characters might be defeated earlier than expected.
So try to protect them!
Early to Middle Stages
Play [Falcon] to enhance [Destroyer]'s Power. Place [Destroyer] on the right-most position to give him a better chance of triggering the Maverick skill.
Play strong but fragile characters like [Frost Giant] or [Frost Beast] to make triggering Maverick easier.
Ideal Front Line
From left to right:
Frost Beast
Frost Giant
Kurse with Bloodaxe
Laufey
Malekith with A.I.M. Bomb
Hela with Ebony Blade
Singles
Malekith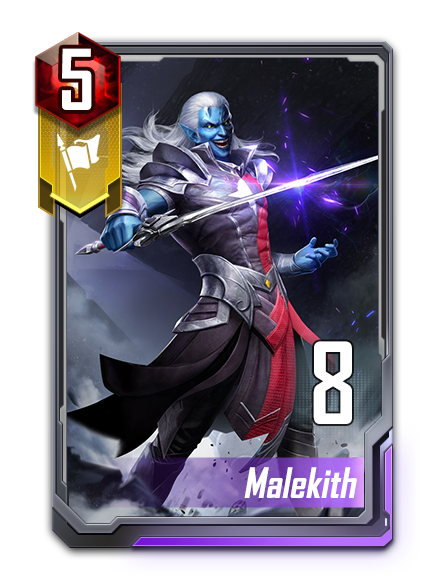 Boosting power during battles
Put him second from the right to ensure maximum enhancement for the Maverick character by increasing their Power.
Destroyer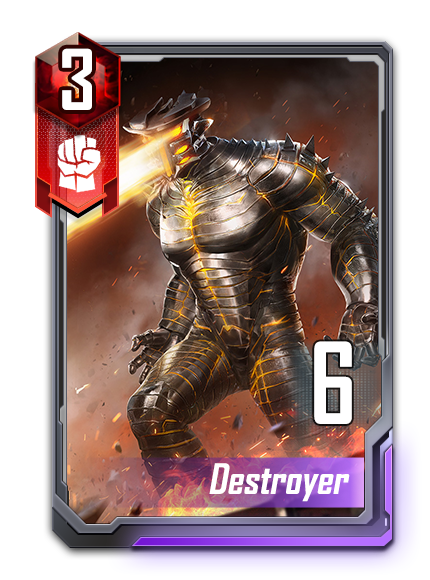 He gets double Power when his Maverick skill is triggered, you can count on him in the early game.
Enhancing Destroyer's Power might be the best deal from turn 3 to 6.
Hela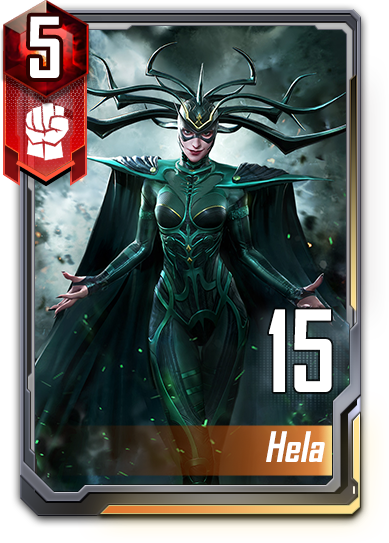 Her powerful Maverick skill deals damage to all opponents.
Replace Destroyer with her as soon as she is available.
Kurse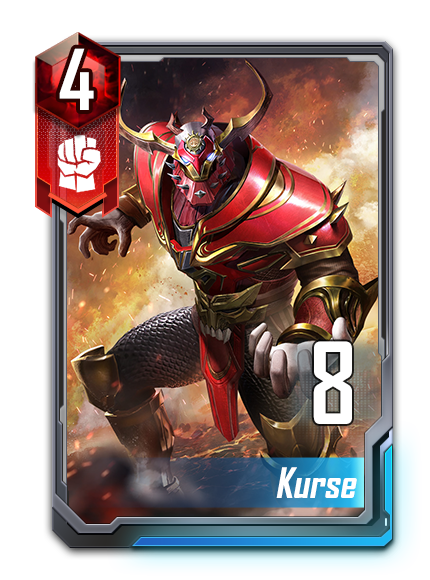 Can take multiple actions.
Give him Bloodaxe to boost him up quickly.

Frost Beast

This might seems tough with its high Power, but it gets defeated really easy.
Frost Giant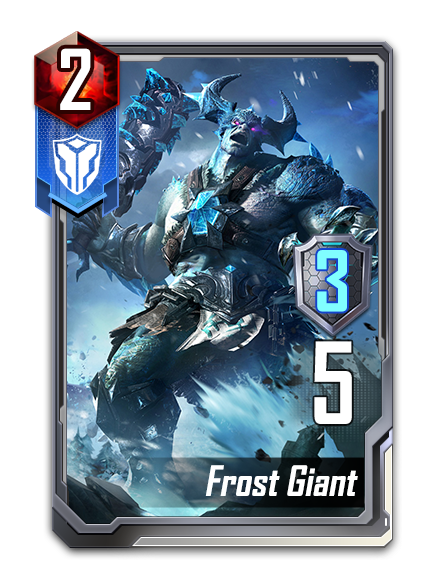 The better Frost Beast.
Bloodaxe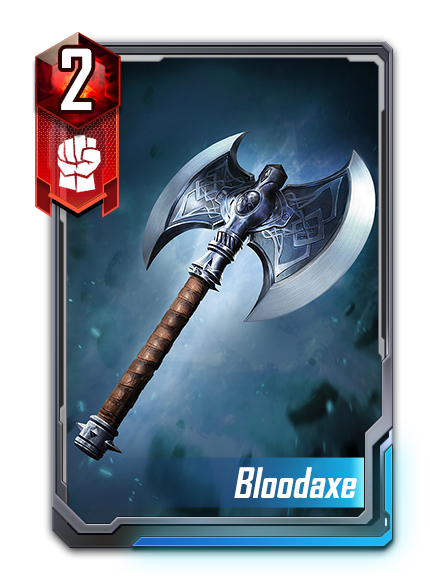 Defeat a character and gain its Power.
A great fit with Kurse.
Ebony Blade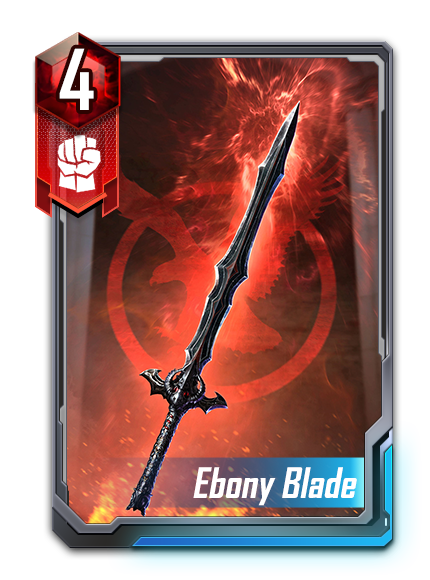 The only Equipment with Maverick skill.
A good choice for both Hela and Destroyer.